This holiday season exchanging gifts is very common as we get a lot of occasions during this time of year whether it's a festival or someone is getting married and moving to a new house. If someone you know is getting a new house, it's very challenging to find the right gift for the new homeowners. With the expansion of IoT products in the country, some smart gadgets have become the need of every household. So here we are telling you 7 best gadget gift ideas for new smart homeowners.
A Security Camera
Security cameras have become a very essential part of household gadgets. There is a range of security cameras available with many new features from which you can choose. Here we are suggesting Xiaomi's Mi Home Security Camera 360°.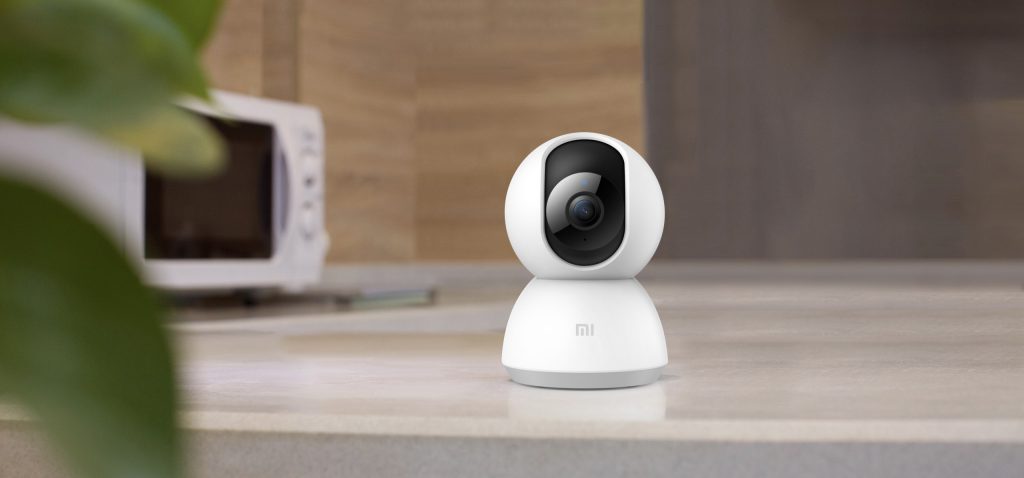 It has 1080p FHD recording, 360° Vision, Infrared Night Vision, AI motion detection, Talkback feature, and also works with Assistants like Google Assistant and Alexa. Also, the installation is quite easy. You can get it just at Rs. 2,599.
If you are looking for a more affordable option then there is a Mi Home Security Camera Basic which also comes with 1080p recording and night vision and available at Just Rs. 1,799.
Smart Display
Smart displays have become very popular after Google and Amazon launched their products in India. Amazon's Echo Show or Google's Nest Hub both are amazing smart speakers with displays that will be quite useful for household chores.
The Nest Hub can act as a medium to control other Google Assistant supported smart devices, and you even a way to watch media. While Echo Show 8 is great for video calls and managing other smart devices.
Interestingly, there both are available at Rs. 6,999. The difference here is only that the Echo Show uses Amazon Alexa instead of Google Assistant.
Buy Google Nest Hub Buy Amazon Echo Show
Smart Speakers
Who doesn't want to have more speakers to use a voice assistant around anywhere in the home. Google and Amazon provide compact speakers that allow you to do just that.
Google and Amazon both have upgraded their latest mini smart speakers in India lately. You can choose between Google Nest Mini 2nd Gen or Amazon Echo Dot 4th Gen.
The main thing you need to decide on here is the voice assistant: do you want Alexa or Google Assistant? Both are available at an affordable price range when it comes to other smart speakers. Echo Dot available at Rs. 3,249 while Nest Mini at Rs. 3,999.
You can also go for the older versions of these speakers if you want to save some more bucks. There are Google Nest Mini and Echo Dot 3rd Gen as well.
Buy Echo Dot 4th Gen Buy Google Nest Mini 2nd Gen
Smart Plugs
Smart Plugs offer more control over the other electronic devices at your home. These plugs are generally Wi-Fi-enabled and can be controlled via the smartphone app or assistants like Google Assistant and Alexa. You can disable or enable these plugs whenever you like, and from anywhere in the home using just voice, you can even schedule times.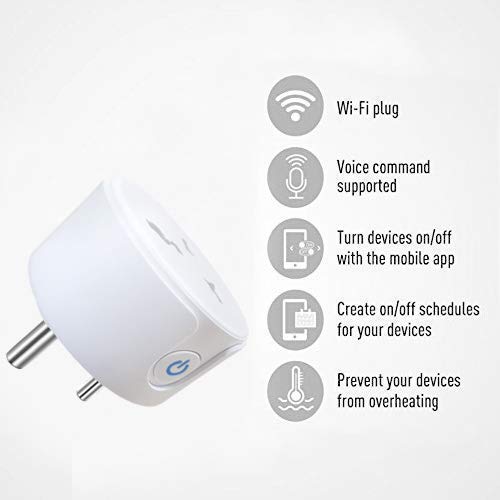 We recommend here HomeMate WiFi Smart Plug Socket which requires no hub to control other devices and is also compatible with Alexa and Google. It is priced at Just Rs. 990.
Smart Bulbs
Without much installation process, smart bulbs can be a safe gift for any smart homeowner. Xiaomi and other electronics companies like Philips and Wipro come with their WiFi-enabled and Assistant supported smart bulbs. These bulbs start at as low as Rs. 4,99.
We are recommending here Xiaomi's smart bulbs as the company gives many choices in its portfolio. There are basic bulbs that offer only white light and there are colored light bulbs as well. Moreover, you can get a motion sensor light as well.
Smart Lock
Losing your keys can now be a thing of the past. A smart lock makes sure you never have to jiggle with your keys at the gate again. The smart locks can fit on any standard door and the installation process is also quite simple, however, it does require changes to the door.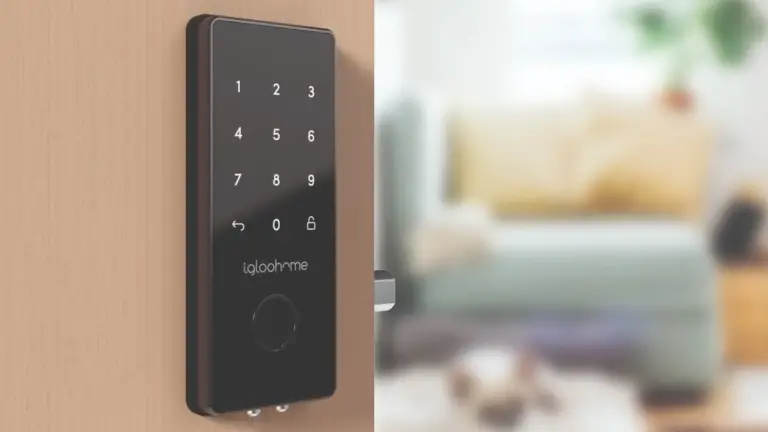 There will be a number of unlocking options- you can either set a code or use your fingerprint. You'll also receive a log of how many people visit your home each day. Also, if there's a security breach, the lock will make you aware.
These were the best gadgets gifts ideas for a smart home. Tell us in the comments which one you like the most, also tell us if we have missed any important gadget.
The post 6 Best Gadget Gift Ideas for New Smart Home Owners appeared first on Gadgets To Use.