Apple's just-announced second-generation iPhone SE, priced at $399, is getting a lot of attention, and rightfully so. With the majority of flagship smartphones approaching or passing the $1,000 mark, budget-friendly phones are getting more and more appealing.
But Apple isn't the only company offering a phone that costs half as much as its flagship models. Below you'll find some of the best budget-friendly phones that you can buy right now. (Or, in the iPhone SE's case, that you can buy soon.) We haven't used all of them yet, but have plans to get them in our hands as soon as possible.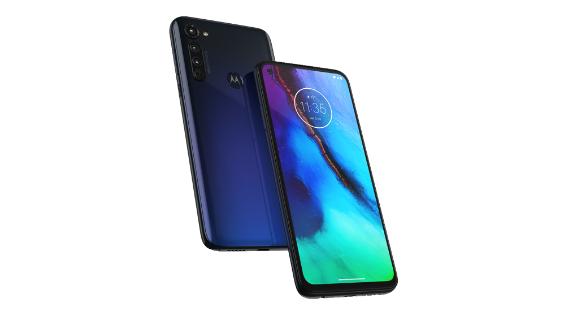 PHOTO:
Motorola

Motorola's G Stylus, as its name implies, includes a stylus. You can use the stylus to write or draw on the phone's display, similar to how the Apple Pencil works on an iPad or the S-Pen on a Galaxy Note phone. When you're done using it, it slides into the phone's housing, so you don't have to worry about carrying yet another accessory. It's pretty slick.
With a 48-megapixel main sensor, the G Stylus' camera setup looks sweet. There's also a macro camera and a 117-degree ultrawide camera that lets you take photos of large groups or the skyline without having to back up. The macro camera is designed to take close pictures, giving you a new perspective.
The G Stylus has a 6.4-inch screen, a 4,000 mAh battery, 128GB of storage, and 4GB of memory, and is powered by Qualcomm's Snapdragon 665 processor.
You can order the Moto G Stylus right now for $299. It comes unlocked to work on all major carriers.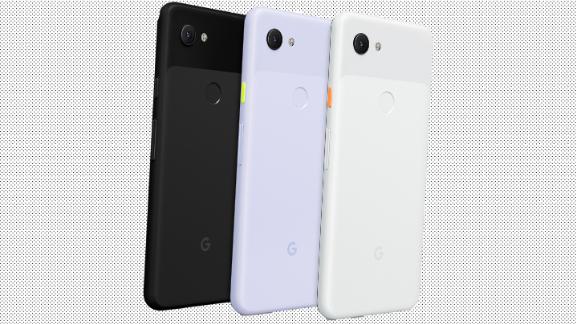 Google's Pixel 3a is a year old now, and there are rumors that the Pixel 4a could be announced soon, but the 3a is still a great phone. And because the 4a is supposedly close to launching, the price of the Pixel 3a keeps going down. It's normally priced at $399, but you can get the Pixel 3a for $299 right now.
Google's Pixel line runs the latest version of Android, with monthly security updates. Google tweaks the core version of Android with its Pixel launcher, giving Pixel owners early access to features like Live Caption (which will closed-caption any video or audio played on your phone) or new camera features.
The Pixel 3a has a 5.6-inch screen, a 12.3-megapixel rear camera and an 8-megapixel front camera, and can record 4K video at 30 frames per second. Pixel phones take some of the best smartphone pictures, and the Pixel 3a does not disappoint when it comes to camera performance.
It's powered by Qualcomm's Snapdragon 670 processor and has 4GB of memory and 64GB of storage.
For someone who wants an Android device, but wants something other than a Samsung or Motorola phone, the Pixel 3a is a fine option.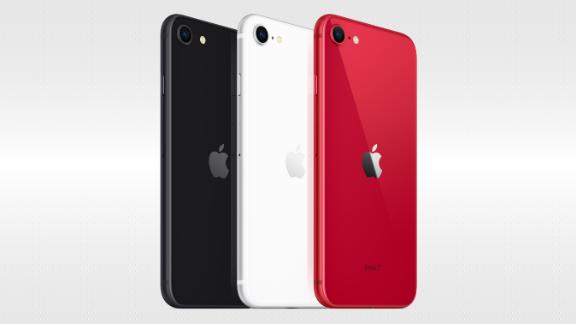 PHOTO:
APPLE

Apple just announced the second-generation iPhone SE and, on paper, it's one heck of a phone. With a 4.7-inch display and a home button, the iPhone SE looks like the iPhone 8, but with upgraded internals.
It uses the same A13 Bionic processor as the more expensive iPhone 11 and 11 Pro and has a 12-megapixel rear camera, wireless charging, and an IP67 rating for water and dust resistance.
The iPhone SE gets even more appealing with a starting price of $399 for the 64GB model. You can double the storage to 128GB for $449, or 256GB for $549.
We haven't had a chance to test out the new SE ourselves, but the iPhone SE is primed to be one of the best budget-friendly smartphones in 2020. It combines Apple's software, hardware, App Store and services into a neat package that's the most affordable iPhone we've seen in years.
You can order the iPhone SE on Friday, April 17. Deliveries will begin on April 24.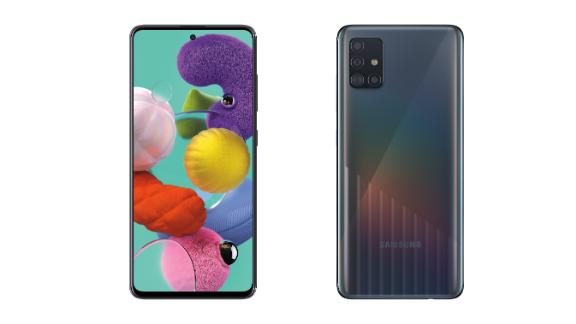 PHOTO:
SAMSUNG

In our testing, we found Samsung's Galaxy A50 to be a capable and compelling smartphone. Now, with the recent announcement of the Galaxy A51, Samsung is poised to surpass it.
The Galaxy A51 has a 6.5-inch AMOLED Full HD+ display that's on par with what Samsung uses in its more expensive Galaxy S20 lineup. There's a 32-megapixel front-facing camera and a quad-camera array on the back of the phone, with a 48-megapixel camera leading the way.
Inside is an octa-core processor, 4GB of memory, 128GB of storage, and a 4,000 mAh battery. You can expand storage with a micro SD card.
For any fan of Samsung devices, the Galaxy A51 has a lot to offer: It will provide nearly the same experience as the far more expensive Galaxy S20 line, but at a hefty discount.
Buy the Galaxy A51 for Sprint or Verizon from Samsung, or the unlocked version on Amazon.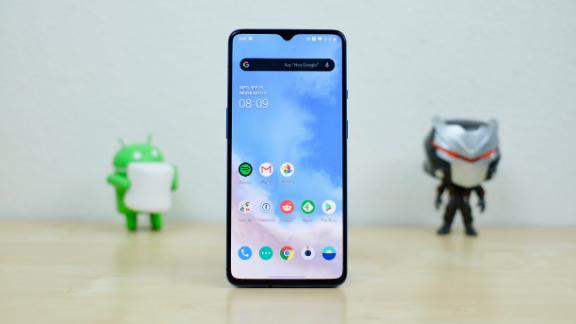 PHOTO:
Jason Cipriani/CNN

OnePlus just announced the OnePlus 8 and 8 Pro, and they're fantastic phones. But they also start at $599 and go up to $899.
For budget-conscious shoppers, OnePlus has lowered the price of the OnePlus 7T to $499. It's the highest-priced phone on our list, but still undercuts flagship phone prices.
For that price, you get a 6.55-inch 90Hz display, which translates to smoother scrolling and gaming, 8GB of memory, 128GB of storage, and a Qualcomm Snapdragon 855 Plus processor.
The camera array on the back includes three lenses — a 48-megapixel main, a 12-megapixel telephoto, and a 16-megapixel ultrawide — and we found it to be a solid camera setup. The front-facing camera is 16 megapixels.
You can order the OnePlus 7T right now for $499. It comes unlocked and will work on AT&T, T-Mobile and Verizon Wireless.
From a new iPhone that's sure to be a powerhouse to the G Stylus that adds some flair to the experience to a Google phone that gives a pure Android experience with a stellar camera — it's clear there are plenty of affordable smartphones available right now.
Just because a phone costs less than its flagship counterparts doesn't mean it's going to be a worse phone. Some corners are cut to get the price down, such as using a slower processor or lower resolution display, but the overall experience will be very close to what you get on a $999 phone.
Note: The prices above reflect the retailer's listed prices at the time of publication.